A Roadmap to Reducing Your Biggest Information Risk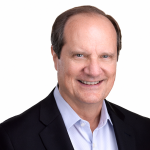 By Russell Stalters, CEO of Clear Path Solutions Inc. and author of gettinginformationdone.com.
Last year, I partnered with Active Navigation on the paper "Not If, But When You Get Hacked." Now, I am pleased to be working with the Active Navigation team again on a new paper, "Kill Your File Shares: A Roadmap to Reducing Your Biggest Information Risk."
There are many good reasons to kill your file shares, so what holds organizations back from tackling this challenge? When referring to corporate file shares, I am including shared network drives, personal file shares, cloud storage and file sharing applications.
Think about it: As a business leader, if you were walking around the offices of your company and saw stacks of papers, documents, video DVDs, and music CDs piled high on desks and laying on the floor around the desks, you would be appalled. You would immediately tell your employees to clean things up, throw out the trash and organize the materials that they needed to do their job and support the company's mission! It's a fire hazard and something important could get lost. Right?!
Well, that is what most companies' corporate file shares look like. They are filled with electronic trash (eTrash) which can include non-business related copyrighted music files, empty files, old backup files, old application setup files, games, and employee personal photographs. They also contain redundant, obsolete, trivial (ROT) data, documents, and files. Our colleagues and employees are treating these corporate file shares like dumping grounds.
How can senior management and the Board know the magnitude of problem and the impact on the organization's enterprise risk profile? Show them and do something to reduce that risk quickly.
To find out how, download the white paper using the link above or on my web site here.
Learn More at www.KillYourFileShares.com