In the last half of 2015 we freshened up our image with a new website and resources; we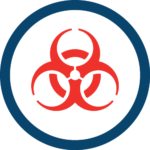 also responded to market demand with the introduction of our Content Compliance offering. What is different about Content Compliance is that it adds sensitive data identification to our existing content clean-up capabilities to offer risk and cost management across any connected source. Check our Solutions Page for more more information.
For the start of 2016 we're introducing Discovery Center 4.3.9, a release designed to add new capabilities for our growing body of Content Compliance customers, increasing both performance and search precision for sensitive data identification across massive volumes of unstructured data. These benefits will apply to not only sensitive data scenarios but also all types of text analysis use cases including metadata extraction and record identification. This makes Release 4.3.9 an exciting opportunity for anyone working on large-volume content analysis tasks.
Updating to this latest release is a simple task and will add the following key features:
Multiple match metadata fields that support the identification and extraction of values from file contents based upon their proximity to trigger, or anchor, values; this improves precision for properties prone to false positive matches such as dates of birth, social security and user credentials.
Metadata extraction now includes validation rules for data types including specialized formats such as credit card numbers and IBAN codes, ensuring the quality of results in sensitive data analysis.
Smart analysis filtering ensures that time is not spent analyzing content unnecessarily; this means that large analysis jobs can often be completed far faster and project schedules can be compressed accordingly.
Discovery Center Workbench – the successor to Classification Designer – gets some helpful tweaks including the ability to browse file metadata and other properties, close control over search behavior to help in larger classification tasks and the ability to visualize query behavior.
Of course, we've made a raft of other changes including improvements to discovery (skim) performance, direct installation of Discovery Center to support https access without additional configuration, and minor reliability updates. All of this is now available to current partners and customers as a simple upgrade to existing installations.