Today we ran a great workshop in partnership with Treasury Board Services of Canada and the Information Governance Initiative (IGI) to work through approaches to intelligent migration to the Government Canada Documents (GCDocs) repository (aka OpenText Content Server). The workshop was hosted by ARMA NCR in Ottawa and drew attendance from around 25 people from all across Canadian Government, addressing Quick and Dirty project plans, approaches to Shared Drive remediation, intelligent migration to GCDocs and ideas for information architecture design.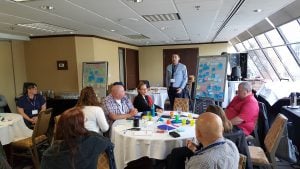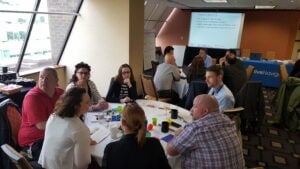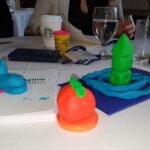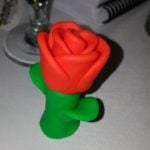 Critically, the workshop delegates also got stuck into our Playdoh sculpture competition in a quest to win a coveted set of Active Navigation mugs. You can see the winner immediately to the right with other worthy entries further over.
Of course, all the lateral thinking that comes from crafting a Playdoh rose really brought out the best in our team activities, producing some insightful project plans and a spirited discussion about the practicalities of Shared Drive remediation projects.
Thanks to everyone who took part and to Yodi Hailemariam for bringing the IGI's Boot Camp methodology up from Washington DC.