We're the industry experts
trusted by companies worldwide.
Discover Your Unstructured Data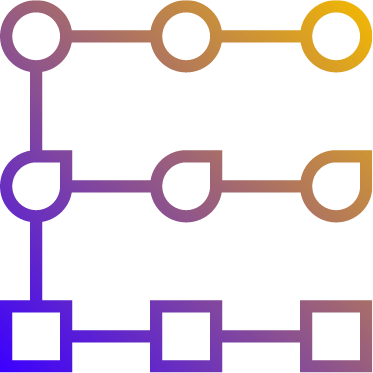 Sensitive Data Audit, Right Out of the Box
Purpose-built for unstructured data discovery, ActiveNav Cloud provides deep insights and delivers a sensitive data risk audit in a single pane of
glass, right out of the box.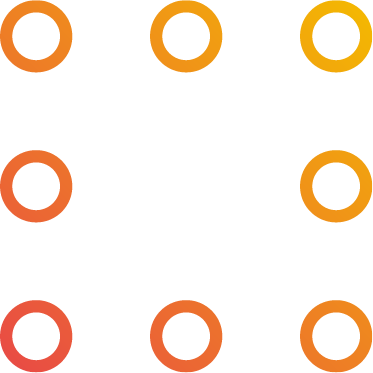 Understand Your Data Risk Big Picture
Our proprietary classification and data scoring shows your overall risk exposure across all connected repositories. Sensitive data hotspots let you drill in to mitigate the problem.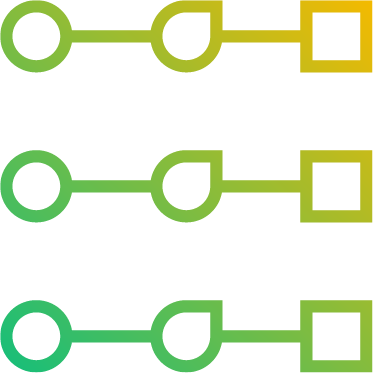 Low Footprint, High Performance
As a true SaaS solution, ActiveNav Cloud costs very little to deploy and maintain. Its scalable and fast so you can continue to monitor data compliance and maintain an ever-green data inventory.
Privacy and Regulatory Compliance
In order to maintain and achieve privacy compliance, a reliable data map is crucial. ActiveNav Cloud digs deep and keeps your data map current. Our dashboards provide key insights to prioritize and drive defensible data disposal, and allow you to see all of your data in one simple view. Its targeted search delivers DSAR fulfillment across all discovered data.
ActiveNav doesn't stop there and extends beyond privacy regulations. We uncover sensitive data, aging data, and all data elements subject to regulation. We configure our platform to your data security policies.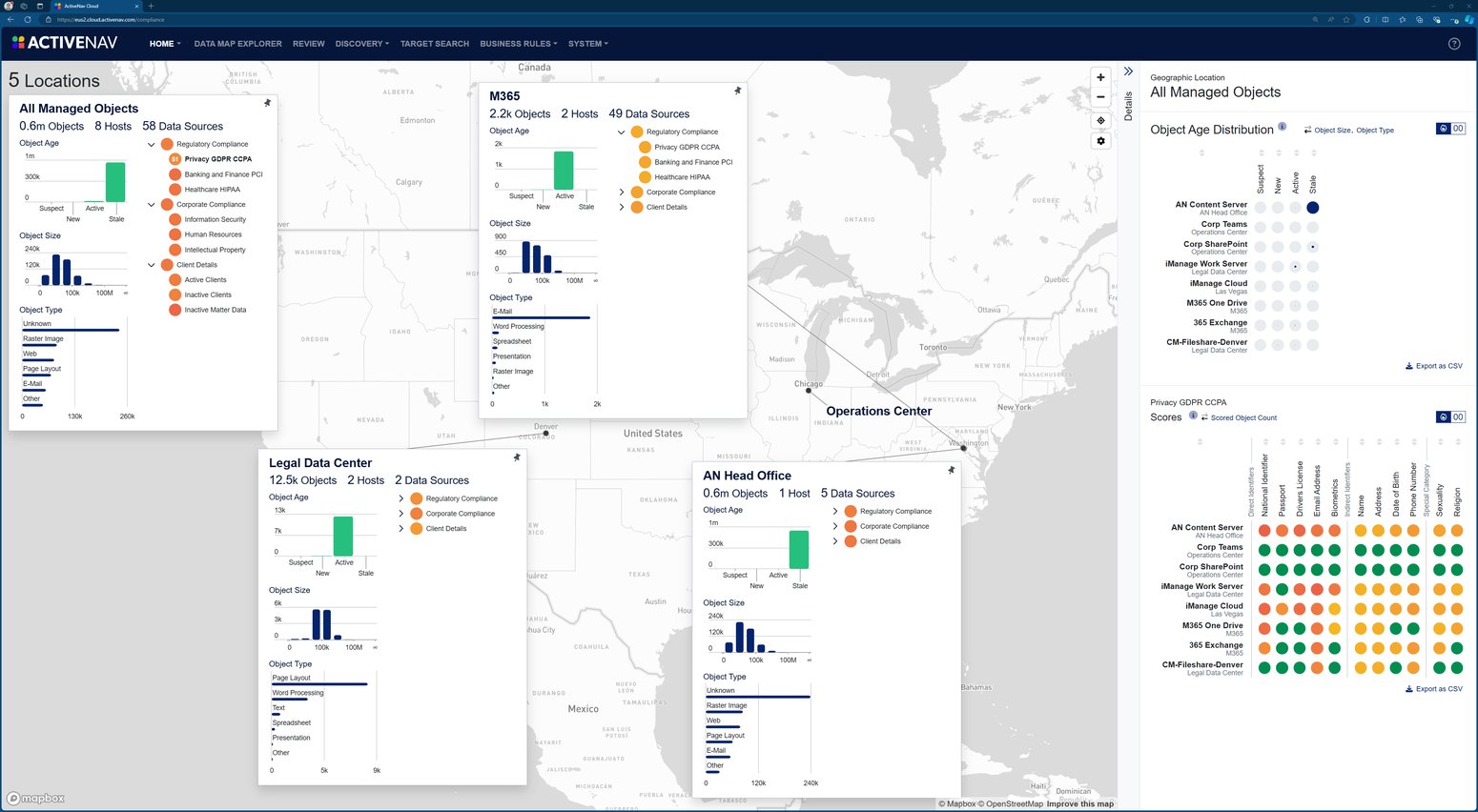 "I'm confident today that by using and partnering with ActiveNav, the work over the last few years has positioned us well for taking the next step of deploying an ECM system and actually having that technology work as intended because of the foundation built and the prep work ActiveNav allowed us to do,"
Steve Gonzales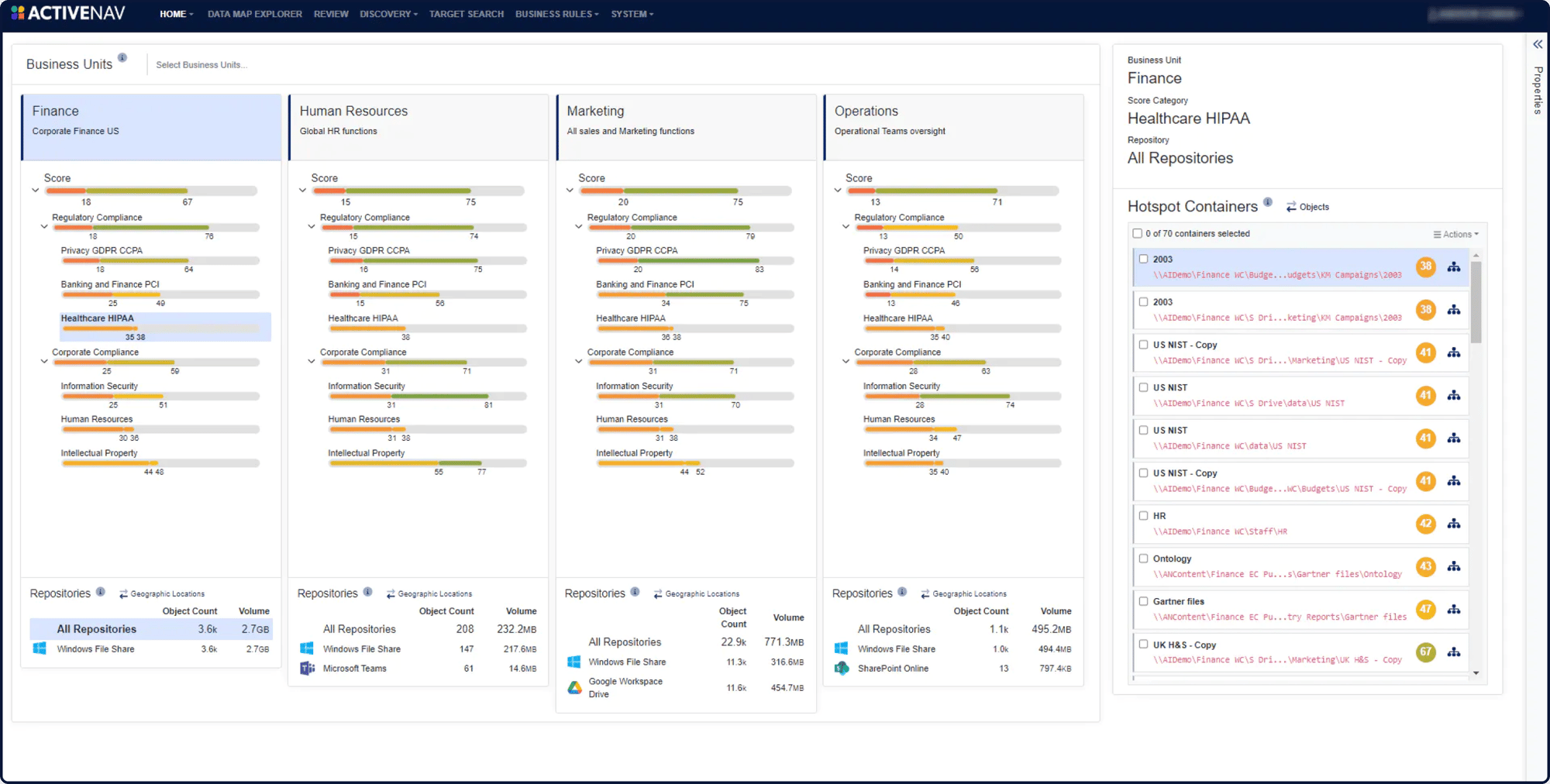 Proactive Information Governance
Sustainably monitor, measure, and manage unstructured data. Match data risks and hotspots to data owners for accountability. Take defensible decisions to dispose and mitigate sensitive data. Ensure compliance by establishing governance over your data to increase accountability and stay better protected.
"ActiveNav has been instrumental in helping us manage our data mapping, classification and content cleanup, saving us valuable time and money."
Erin Delorme
Support You Can Trust
We know you've heard the same stories from the competition.
The difference is we deliver results.
15+ years
We've been data experts and industry leaders for 15 years and counting.
Global Reach

We've worked with companies in 30 different countries

96% CSAT Score

We really love our customers and firmly believe in providing every one of them the very best product and support

Unstructured Data Experts

Vendors offering "do everything" solutions have blind spots to unstructured data. Don't trust your data to a one-size-fits-all approach. We provide a tailored solution to fit your business needs with the goal of establishing a sustainable data governance plan that becomes part of your business first solution.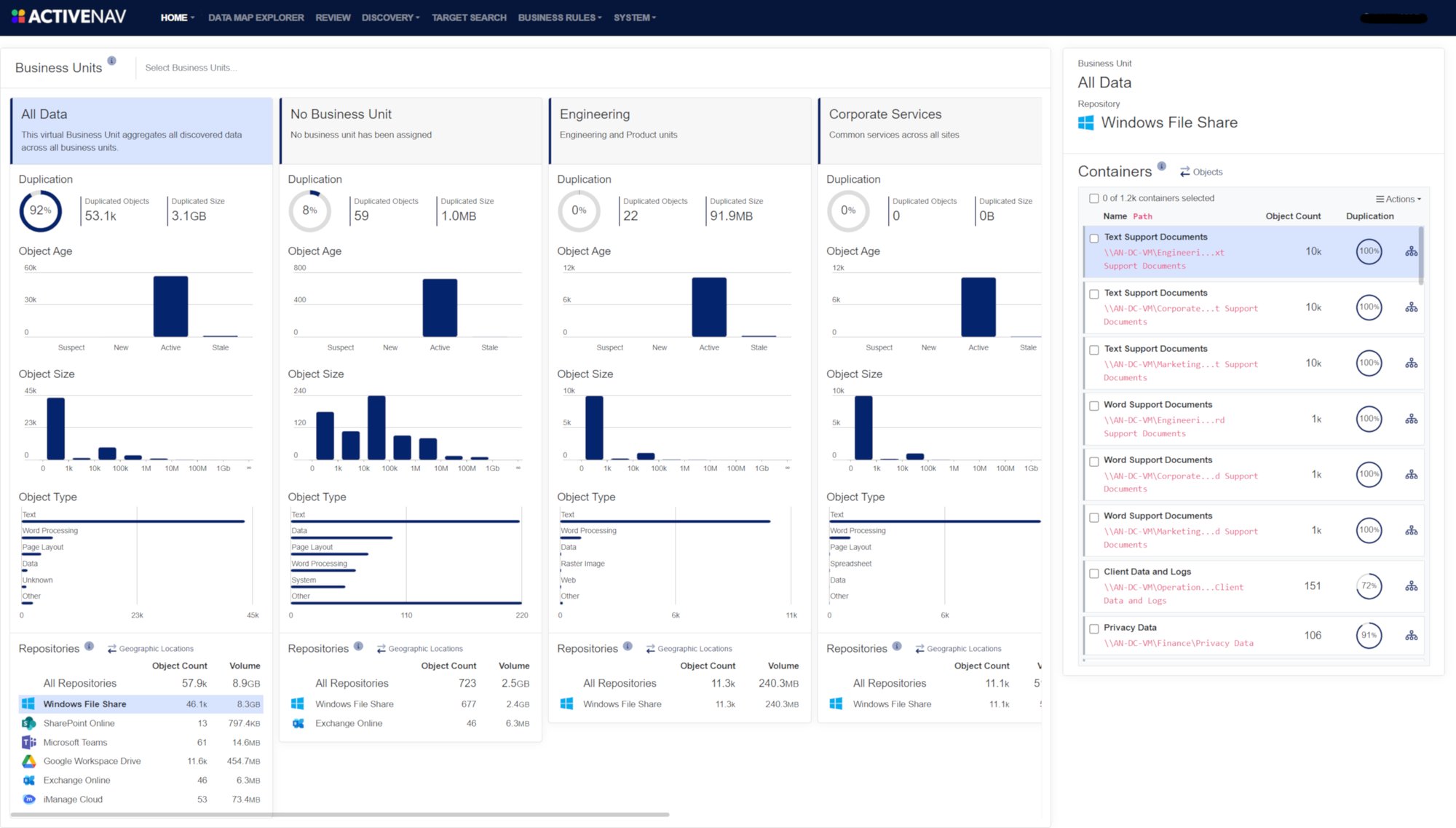 "In times of transition, it is crucial that agency heads work with their Senior Agency Official for Records Management and Agency Records Officers to ensure that the importance of records management during transition is communicated within the agency and that all agency officials and employees are properly briefed on their records management responsibilities."
David Ferriero
Don't Leave It to IT
Dark data is a business problem, not and IT problem. If IT is left carrying the can, it is next to impossible to implement a defensible information governance program.
ActiveNav Clouds supports the assignment of data to owners so that responsibility is aligned with authority for retention and disposition. This provides a key component of any compliance effort and fundamental to a sustainable governance program.
What Clients Are Saying
"The services and support teams have been incredibly helpful and responsive with any questions we have. Our legal team has also found the software particularly useful with various e-Discovery functions. We are extremely pleased overall."
Robert McKee
"Investing in data protection technologies is a key part of our transformation. Active Navigation has been a good partner for us during our transformation."
Nick Oldham
"For one site, in terms of labor savings, it would have taken a human over 9 years to accomplish what we did in a few months. For me, it's not even about the cost savings, it's that an actual physical human being couldn't do this."
Erin DeLorme
3-Steps to Secure Your Data
It's time to be proactive; discover and understand your data.
Book A Demo
Meet with an unstructured data expert
Discover Your Data
Try before you buy and connect ActiveNav Cloud to your system
Understand and control all of your unstructured data
Discover, classify, and control your sensitive data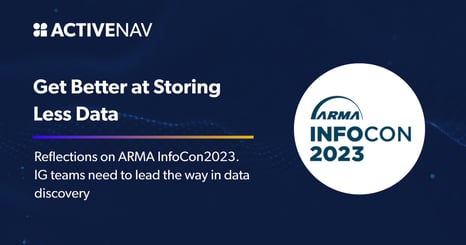 Get Better at Storing Less Data: Reflections on INFOCON 2023
I recently had the pleasure of attending ARMA INFOCON in Detroit, Michigan. I always enjoy visiting new destinations and Detroit was a first for me, so on the side I was also keen to see this famous city, one that seems to have played such an important role in the making of modern America and yet...
Learn More >>
October 26, 2023