Discover, Decide, Sustain
Proprietary Scoring Algorithm

Go beyond a simple list of national identifiers to understand the real risk of each data file
Ready-made Extractors

Configured for common regulations out of the box and extendable to any controls or regulation

Data Hotspot Identification and Mitigation
Find clusters of regulated or controlled data, drill into the detail and respond defensibly
Why It Matters


The Problem with User Generated Data

User generated unstructured data continues to proliferate across a wide range of repositories, from on-premise file shares to cloud collaboration and chat platforms. Its dark because it changes continually and users acts so unpredictably, leaving sensitive and regulated data unprotected.
Increasing Threat and Liability
Its no longer 'if' you get breached, but 'when'. Of course, once you are breached, your defenses have failed and your data is there for the taking. Unstructured data is costly and complex to protect and so is highly vulnerable; further, because user behaviors cannot be relied upon, a hacker stands to find all manner of sensitive data. By discovering and classifying that data you can take steps to reduce this threat and ensure valuable data is not left lying around for everyone to see
Your Customers Care about Compliance
These days, its not just that regulators may levy a fine (or even more), perhaps most urgent is that your customers care much more about what you do with their data. Customer agreements are becoming more stringent and are making it clear that good data stewardship is a must, starting with know where their sensitive data is. An effective data discovery capability will provide you with the assurance that you are on top of your data and, when things get out of shape, you will know and can do something about it.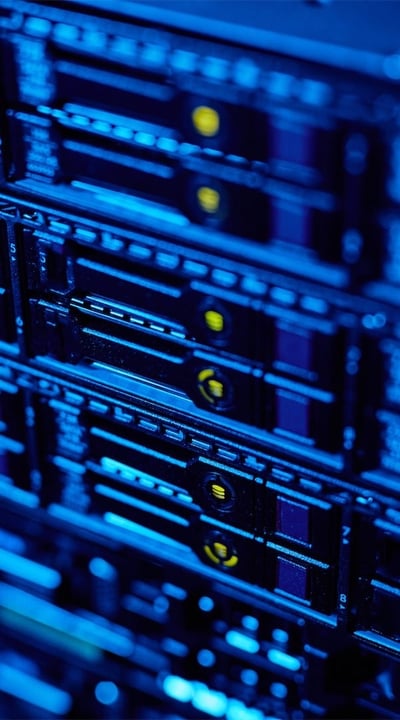 Why ActiveNav? We Do Things a Little Different
Unstructured Specialists
We specialize in unstructured data, where other vendors so frequently fail. This means robust discovery, purpose built visualization and a focus on data ownership rather than tools for the IT team.
Low Cost of Ownership
Governance budgets are tight and so our solutions are designed with sharp, transparent pricing and little to no footprint in your environment. This minimizes the load on IT and infrastructure and makes it easier to craft a killer business case.
Configurable to your Business
While we deliver configured and ready to go, our solutions can be readily matched to your specific business needs. This means compliance and controls from Privacy to specific customer data types and beyond to meet all of our unstructured data governance use cases.
Scalable
Low cost of ownership doesn't mean poor performance. Our use of Microsoft's Azure environment with a scalable microservices architecture delivers performance and responsiveness unlike any comparable solution.
"In times of transition, it is crucial that agency heads work with their Senior Agency Official for Records Management and Agency Records Officers to ensure that the importance of records management during transition is communicated within the agency and that all agency officials and employees are properly briefed on their records management responsibilities."
David Ferriero
What You'll Get with ActiveNav
Data Discovery
Rapidly discovers the contents of each repository and builds an inventory of everything that's there. The content of each file, message, email, and document will be analyzed for context, metadata, and sensitive information regardless of its format.
Scoring and Classification
As well as classifying data for a wide range of use cases from sensitivity, clean up or records, we deploy a unique scoring algorithm that clearly points out the most egregious issues, overall, for each regulation, location and business function.
Hotspot Mapping
Scoring determines where the biggest problems are hidden while role-based visualization maps those issues against data owners, business functions, geography and repository. This means you get all the context you need and can quickly prioritize and get to the heart of the matter with minimum fuss.
Everything in One View
All discovered data, across all repositories, is captured and presented together to be viewed through a single pane of glass. Build a data map for privacy compliance across all your data. Understand data risk by business unit or function and match data sprawl by geography and repository.
Scalable and Responsive
Our cloud service deploys fast and gives results within minutes. You don't have to wait over night, or longer, to learn what you've got and you can monitor all of your data without long waits. Dashboards remain responsive as the results come in and your inventory grows.
Get a Complete Picture of Your Data
Go beyond a simple list of thousands of personal identifiers to uncover the true risk profile of your data.